Applications from organisations that are running a commercial business as their primary objective, but also have charitable status, will not be considered. Such organisations are likely to include theatres, art galleries and museums aimed at the paying public. In addition, applications from institutions of higher education will not be considered. If in doubt, please contact the Grants Administrator before making an application.
Local organisations
The Charity welcomes applications from registered charities and charitable incorporated organisations (CIOs) in Westminster or those in neighbouring boroughs that assist Westminster residents.
National organisations
Important Update
In 2019 the Trustees took the decision to discontinue funding for national charities. This policy will continue in 2021 and 2022. Trustees will continue to consider funding for Westminster charities and local charities in neighbouring boroughs who help significant numbers of Westminster residents.  If you are unsure about your eligibility, please contact the Grants Administrator.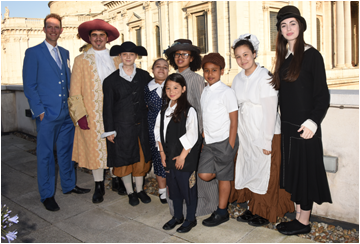 The Charity cannot respond to general letters of appeal - you must make a direct application using the online form below.
You will be given the opportunity to preview the questions on the form together with guidance notes for each section before registering and starting the application process.
If you are a new applicant, it will be necessary to meet with you before any application can be submitted to Trustees.  
We recommend you submit your application in plenty of time. Applications arriving just before or on the deadline date run the risk of being deferred to the next meeting, as there will be insufficient time to resolve any queries.
The Charity holds four meetings a year and awards grants ranging from £500 to £10,000. All grants are made at Trustees' discretion.
Deadlines for application submissions are 5pm on:
1 February (closed)
26 April (closed)
3 August (closed)
11 October (for November meeting)
You will be notified of the outcome of your application by email following the meeting.
Click here to see list of organisations that were awarded a grant in 2021.

If you have any doubts about your eligibility or questions regarding your application please contact the Grants Administrator.

If you fail to meet this Charity's eligibility criteria, please click the links below for information on organisations that may be able to help you.
Association of Charitable Foundations